Gold, Silver & Metallic Digital Printing
Did you know that one of print's best business opportunities today is with Digital Printing enhancements that go beyond traditional CMYK, like Metallics, Gold, Silver and Clear coatings.  We're one of the very few printers that can offer these spectacular color enhancements digitally with no need to go to Offset any longer. Because of the reasonable cost, outstanding quality, turnaround and variable printing these options are now available!  Digital print enhancement is expected to grow at an annual compound growth rate of approximately 27% thru 2020 and beyond.  Standing apart and enhancing the creativity and impact of your print is easier, and more effective, than ever before!  Ask for a sample or send over a file and witness for yourself the spectacular image enhancements now available.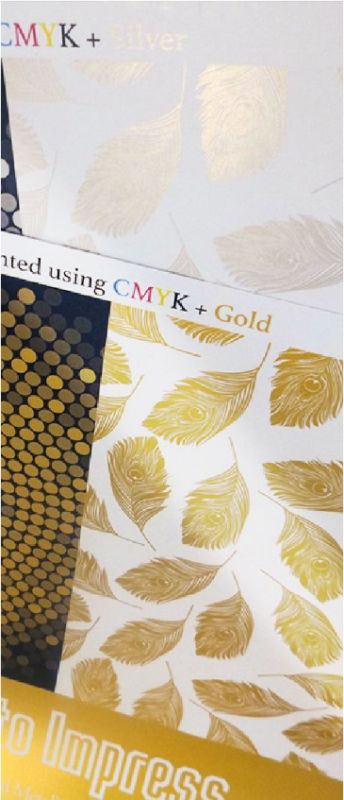 Ready to get started?
Contact us online or give us a call.